This past weekend I went home to Sarasota and of course while I was home I helped my fabulous mother with some baking and crafting! My mom is literally the most crafty and talented person I know! She is so inspiring, there are not enough things I can say to express how much I love her! Halloween starts our extreme love for the holidays and everything that comes with them! Baking, crafting, decorating, we love it all her and I! I hope you enjoy the fun Halloween inspired tricks and treats I'm sharing with you this week! Have a great week and happy Halloween festivities!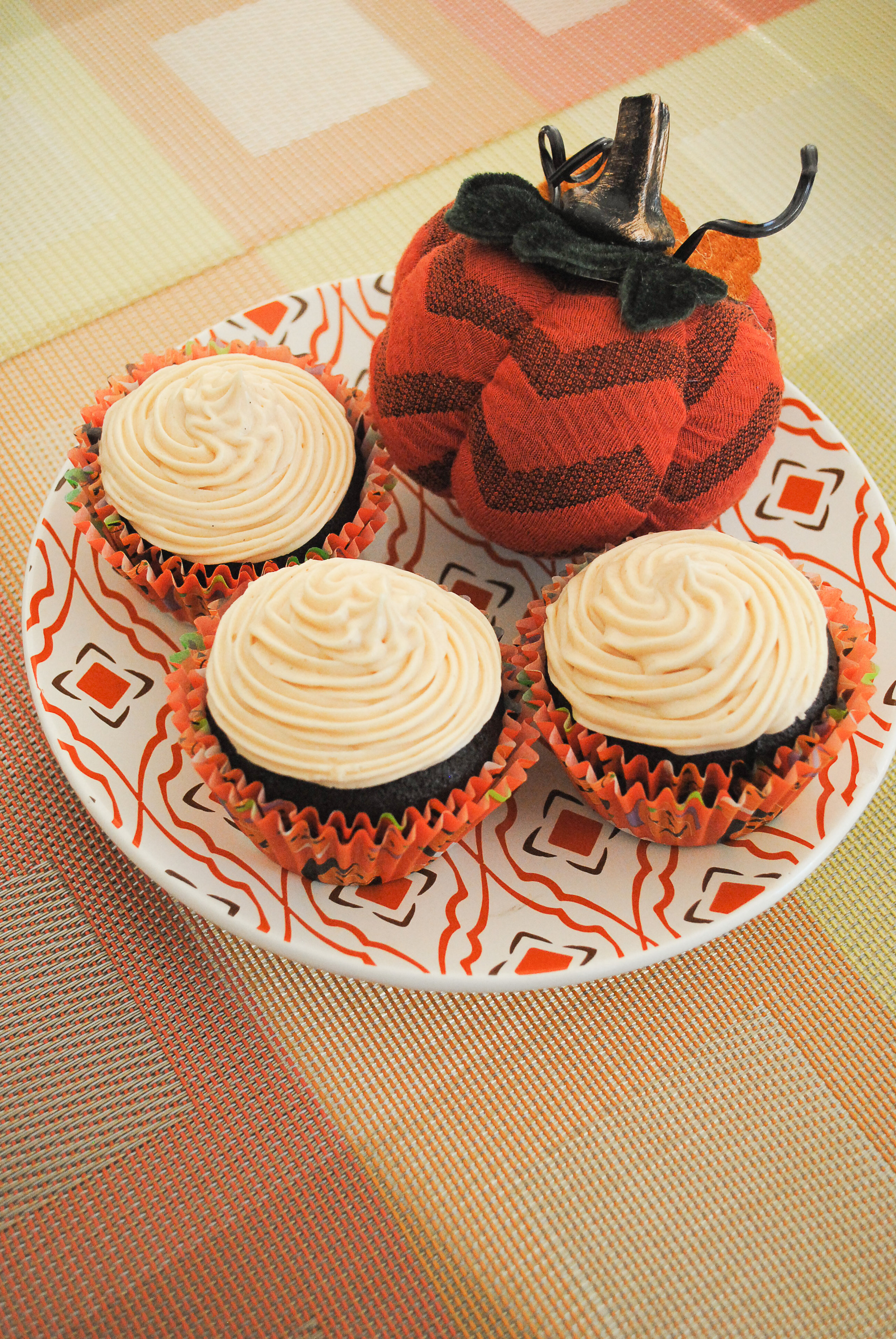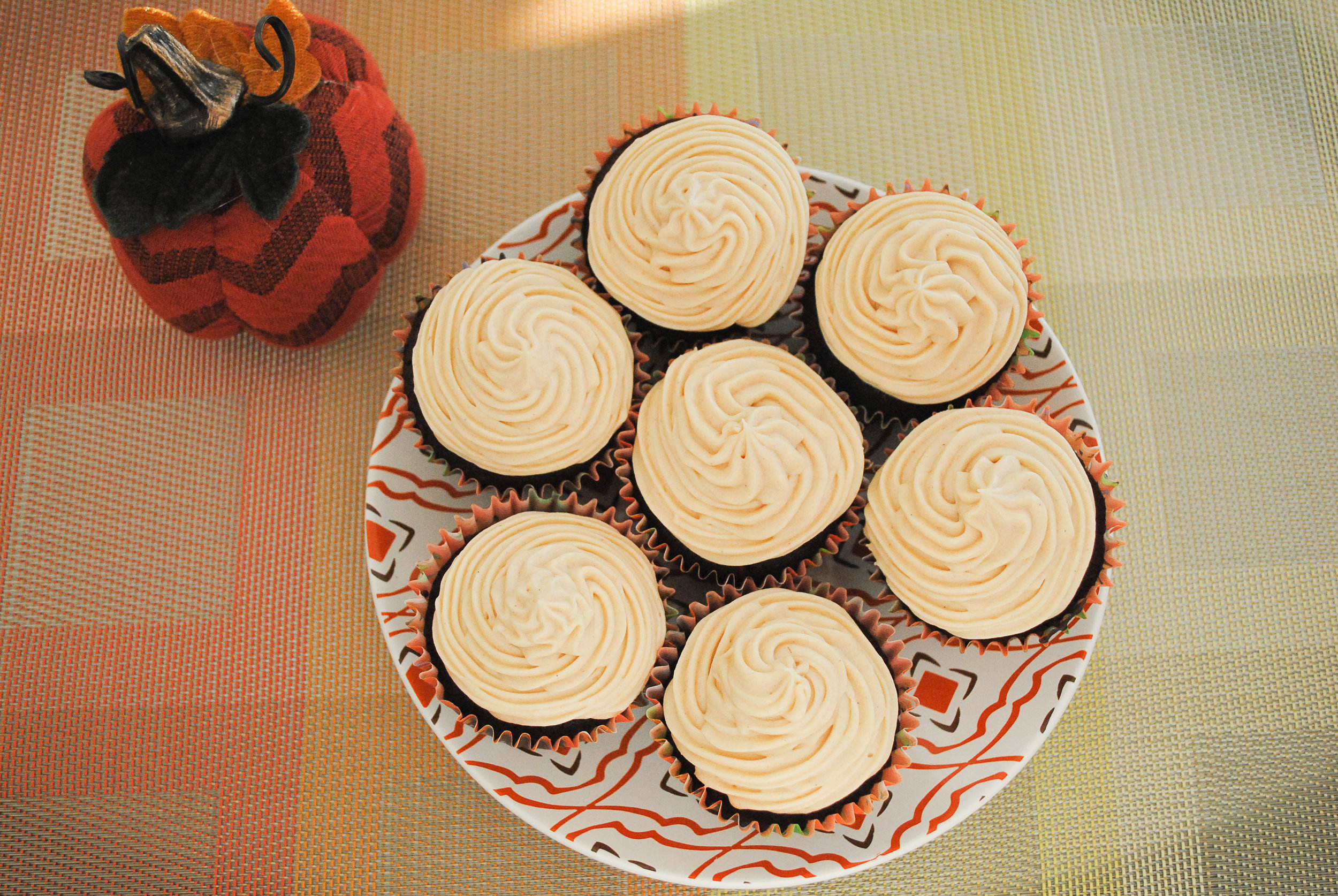 Salted Caramel Chocolate Cupcakes (GF)
The cupcakes are the Betty Crocker gluten free chocolate cake mix. Make them based on the box instructions and add 2/3 cup mini chocolate chips to the batter. It makes 18 cupcakes.
The Caramel Icing:
4 cups powder sugar
1 cup butter
3 Tbsp cream cheese
1 tsp vanilla
1 cup caramel sauce (used Smuckers salted caramel)
Beat with mixer and then pipe on cupcakes when cool.
Mummy Mason jars
These are super easy, as well as super cute and festive!
You will need the following:
Mason jars
Washi or craft tape
Fun face stickers
Electric tea light candles
Simply put, wrap the tape around the mason jar in a mummy like fashion. Then place stickers on the front of the jar. Lastly place a candle in the bottom and you magically have a super cute decoration or table topper!